IslesBlog Podcast: Sports Author/Columnist/Radio Host John Feinstein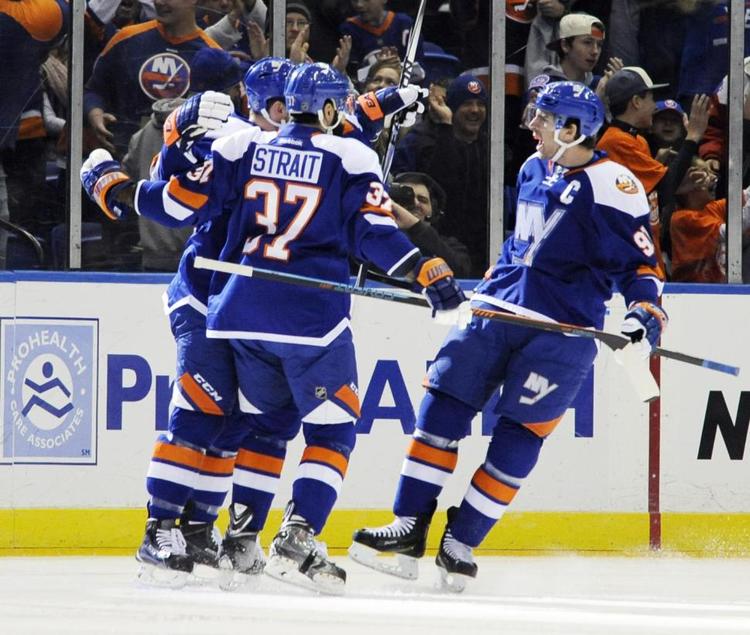 In the latest episode of the IslesBlog Podcast, Joe Buono talks with best selling author, columnist and former CBS Sports Radio host John Feinstein.
John explains why he gravitated towards the NHL's newest expansion franchise in 1972 and offers some of his favorite stories and memories from covering the Dynasty years. Later, John shares his interactions with Al Arbour and why he had such a profound impact on the players he coached. Plus, the difficulties of talking hockey on national radio, the Islanders-Rangers rivalry, Tavares as the face of New York sports and whether he will ever write a hockey book.
Joe and John discuss:
How a car and cheap seats led him to becoming an Islanders fan in 1972
Why the only time he shouts at the television is during Islanders games
Bobby Bourne: "One of the nicest human beings I've ever met in my life"
Why he was advised not to not talk hockey on his national sports radio show
Reveling in the "You Can't Beat Us" chant at the Coliseum
Tavares needing a deep playoff run to add to his national notoriety
The genuine connection between hockey players and their fans
If Kyle Okposo will return to the top line when he comes back from his eye injury
If he will ever add a hockey book to his repertoire
LISTEN HERE:
You Can Follow IslesBlog On Twitter HERE
You Can Follow John Feinstein On Twitter HERE
You Can Follow Joe Buono On Twitter HERE
Comments
comments