Clutterbuck Extends for 5 Years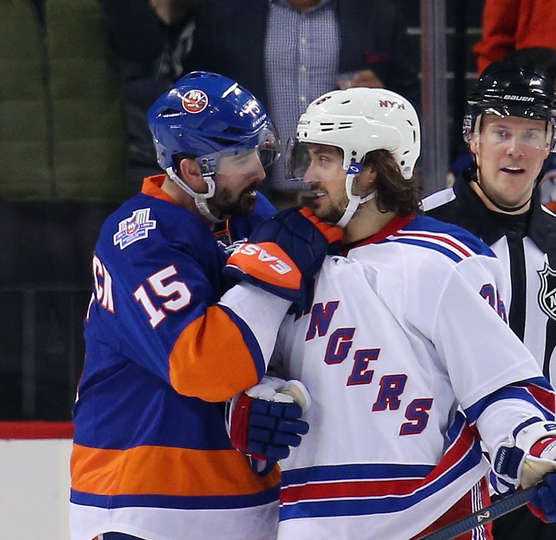 The Islanders have resigned Cal Clutterbuck to a 5 year 17.5 million dollar contract. This is an intriguing deal for the Isles. Clutterbuck has been a fantastic player for the Islanders and has found a home on the wing of Casey Cizikas. It will be exciting to see him continue with the Islanders, and is truly one of the true leaders of this team.
An AAV of 3.5 million is a difficult contract to keep on the books long term. The advantages of the contract are how front loaded the contract is. Unfortunately Clutterbuck is the type of player that tends to breakdown. By having the money front loaded his contract will be valuable to lesser teams if the future demands it. This is a move a big market team can make and they will deal with the negatives down the road.  Keeping Clutterbuck around is a positive and the contract can be moved later as needed.
Comments
comments