The 5 Hole: Rocky Mountain Low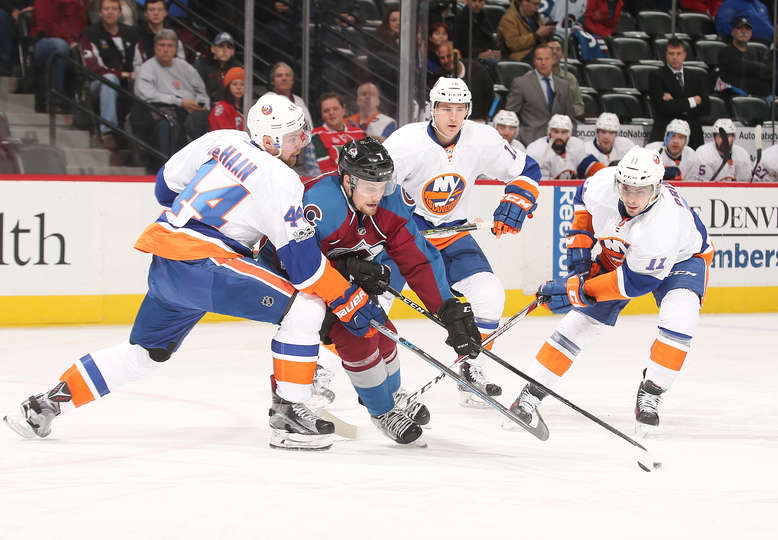 It's been a long six-day break, but finally Islanders hockey is back. After winning four of their last five games, the Isles took their strong play out west for the start of back to back tonight with a Colorado Avalanche. Thomas Greiss got his second straight start in goal, and Cal Clutterbuck looked for the 100th goal of his NHL career while John Tavares looked for points number 499 and 500.
Looking to keep their momentum going, the Islanders fell in overtime 2-1. They are back at it less that 24 hours from now in Arizona. Recap below.
It's been too long. How we all doin' tonight? Anyone awake for this one? #isles

— Eyes on Isles (@eyesonislesFS) January 7, 2017
Can't wait for @NYIslanders to find out the bye week is over #isles

— Undercover YeSUV (@IslesWhiteSUV) January 7, 2017
Slow start needed to be expected #Isles pic.twitter.com/0lKGKgHoKr

— IslesBlog (@IslesBlog) January 7, 2017
Greiss stops Nieto on the penalty shot #ImgPlay pic.twitter.com/p4run5m8WX

— Rob Taub (@RTaub_) January 7, 2017
Cool as Greiss #isles #GreissGreissBaby

— Michael Frumento (@MichaelFrumento) January 7, 2017
That was a ?? penalty against Chimera. Wow. #isles

— Matthew Dillner (@MatthewDillner) January 7, 2017
Good job #islestwitter. We watched an entire segment with Lee and Shannon and no one made a joke about that one time. #isles

— Isles Road Warrior (@IsleRoadWarrior) January 7, 2017
Powerplay. Let's bury one here #isles pic.twitter.com/n6EMqwc1eP

— Undercover YeSUV (@IslesWhiteSUV) January 7, 2017
Seidenberg looked like someone trying to break up a double play #Isles

— Eyes on Isles (@eyesonislesFS) January 7, 2017
This teams Goal differential is -56 and #isles can't get one by….

— joe acquista (@Joeytrattoria) January 7, 2017
Hell Yeah! @joboych! #isles pic.twitter.com/30Jb6zDqHg

— Undercover YeSUV (@IslesWhiteSUV) January 7, 2017
Strome really ran things from side of net. That's 8 pts in 8+ games for him.

— Arthur Staple (@StapeNewsday) January 7, 2017
Johnny Rocket!???

— Joe 214 (@JoeSection214) January 7, 2017
Tie game #isles pic.twitter.com/wpQkzIseIO

— Jon Cav (@JonCav) January 7, 2017
Boychuk always has the best celebrations #isles pic.twitter.com/FRKfAZlCUC

— Undercover YeSUV (@IslesWhiteSUV) January 7, 2017
Ladd.. what's your deal bro.. stop with these fucking penalties. Please. #isles

— Toni (@MissToni_Tone) January 7, 2017
99 Red Balloons played by arena organ. Had not heard that one before. #Isles #Avs

— Dominik & LHHFriends (@LHHockey) January 7, 2017
It's nice to finally have 2014 Kulemin back again. Missed him #isles

— Undercover YeSUV (@IslesWhiteSUV) January 7, 2017
End. To. End. Wow! #Isles #NYIvsCOL

— New York Islanders (@NYIslanders) January 7, 2017
Heart attack city. #isles

— Anthony McCarthy (@Ant_McCarthy) January 7, 2017
GIVE ME 3 ON 3 HOCKEY FOREVER

— kerry (@Kschwenky) January 7, 2017
Thank you, crossbar! #Isles

— New York Islanders (@NYIslanders) January 7, 2017
COL was 0-9-1 in their last 10 games at home … and then the #Isles visited.

— IslesBlog (@IslesBlog) January 7, 2017
Comments
comments