The 5 Hole: Panthers Attack Isles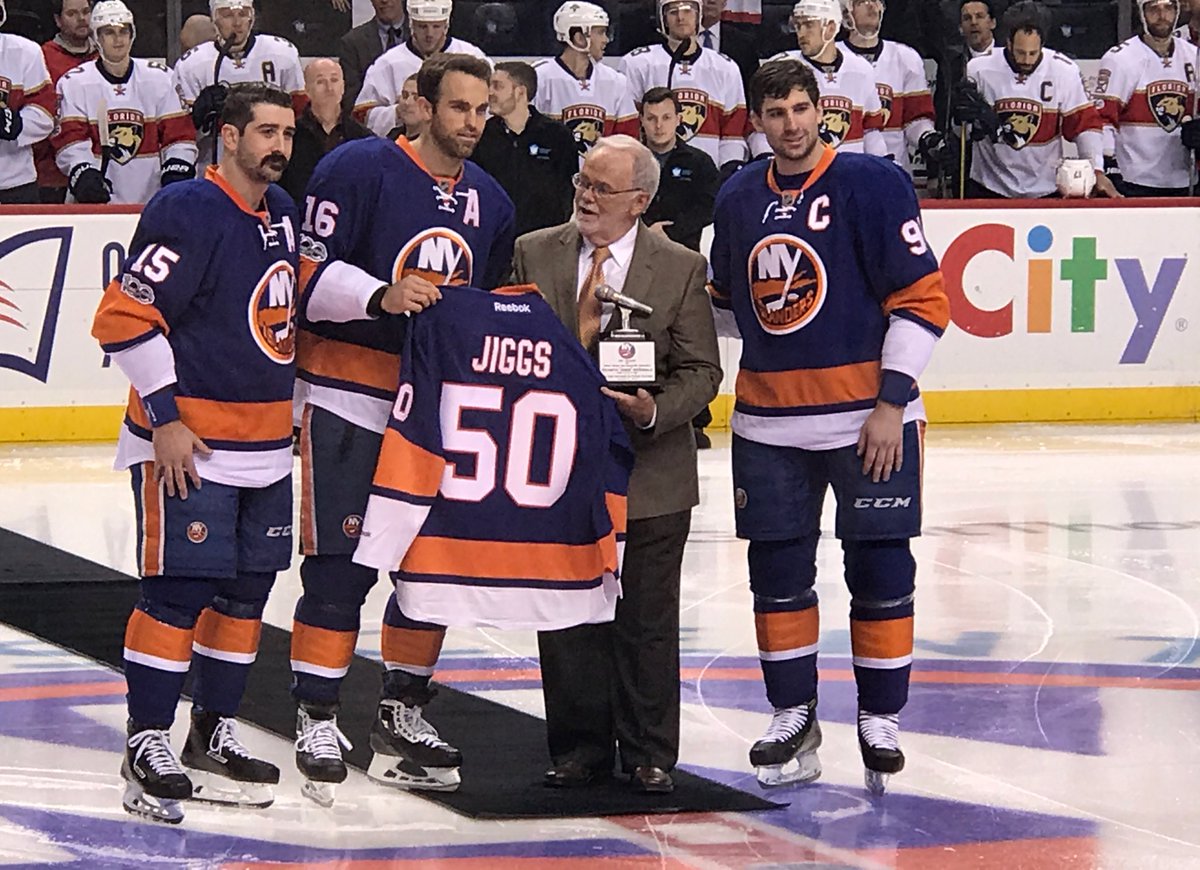 In a rematch of last years thrilling 1st round playoff series, the Panthers (18-16-8) come to Brooklyn and face the Islanders (15-15-8) on Wednesday night. Kicking off the night we celebrated Jiggs McDonald's 50th year of play-by-play. He had the call with Butch for tonights game as well. Yandle opened up the scoring but Leddy snuck a point shot through multiple bodies in front to tie the game at. Slow start but Isles picked it up late. 2nd started with a quick goal by Jason Demers as it hits something in front putting Florida up 2-1. Passing wasn't the strong point tonight for the Isles, not many successful passes getting out of the zone or on the rush. Second period was sloppy and ends with the Isles down by one. No shots through the first 6:30 of the third for either team. Ex-Isle Roberto Luongo had a solid game in net (of course). Game got chippy, evident bad blood still exists between the two teams. Islanders could't get anything to the net after pulling Greiss and fall 2-1 to the Panthers.
Something has to change.
I learned everything about the wonderful sport of hockey from Jiggs McDonald & Ed Westfall – couldn't have asked for better teachers #Isles

— IslesBlog (@IslesBlog) January 11, 2017
Capuano picking his lineups be like pic.twitter.com/DuelpFJ8W6

— connor (@ConIsles) January 12, 2017
Trying to find the word to describe some of the #Isles passes this game, questionable, poor, horrific?

— Rob Taub (@RTaub_) January 12, 2017
Gotta love Jiggs subtly criticizing Cappy for not getting favorable line matchups when he's the home team with last change #Isles

— Scott Clinco (@ScottClinco) January 12, 2017
right after they lost to the worst team in the NHL followed by the second worst team in the NHL who was on a 9 game losing streak

— lexzo (@celextial) January 12, 2017
The #Isles outshot Florida 12-1 in that third period, don't let the numbers fool you, only one or two of those were good scoring chances

— Rob Taub (@RTaub_) January 12, 2017
Comments
comments