Islanders are Playing With House Money and Winning Big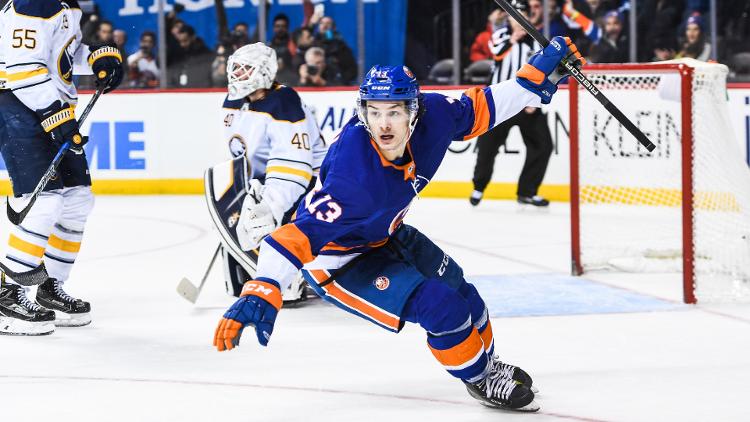 Nobody expected this. Nobody. When John Tavares split the Island and headed home to Toronto, many believed the New York Islanders to be dead in the water, destined to meander outside of contention in the Eastern Conference until Lou Lamoriello, Barry Trotz, and the Isles' deep reserve of uber-talented prospects worked their way back into the conversation.
To the pleasant surprise of Isles fans everywhere — and much to the chagrin of the rest of the Wales conference — Trotz, his crack staff, and this loveable group of overachievers and budding stars have their squad sitting in third place in the Metro and well within reach of a postseason berth, albeit with three-plus months left of season to play out.
Goaltender Robin Lehner currently has the second-best save percentage in the NHL (.927) and leads the league with his 2.18 goals against average. Thomas Greiss, who has taken a back seat to Lehner's incredibly hot run over the last few weeks, is having himself a fine season, as well (.917 save percentage, 2.62 GAA).
This type of consistency and, of course, increased level of play and efficiency, has given this team all types of confidence that — to be frank — they haven't had in quite some time. Piero Greco and Mitch Korn deserve medals or statues for what they've done so far. And the beautiful thing is, it's only just begun.
Anders Lee has settled into his captainship with ease, continuing to blossom and work towards what should be a no-brainer extension offer from the Islanders. Leadership, offensive prowess, with a tough streak to boot. My kinda captain.
Mathew Barzal turned his season around in sharper fashion than he turns on skates, and has begun to show just how incredibly talented he is. With his bout of gun-shyness all but gone and what appears to be a more direct style of play (in contrast to his, spin, spin, spin, break free or get crushed routine earlier in the year), Barzy is currently one of the hottest players on earth. Glad he's with us.
The defense is coming together quicker than anyone expected, with a rejuvenated Johnny Boychuk and a getting-better-by-the-day Ryan Pulock leading the way. The rest of the roster — literally top-to-bottom — is playing hard and, despite their best efforts, never truly find themselves out of a game. Gotta love that.
So here's to seven in a row, here's to continued inspired play, and here's to proving all those doubters wrong. Let's go Islanders.
Comments
comments
Tags :
New York Islanders