Islanders Demotion of Ho-Sang Proving They Lack Accountability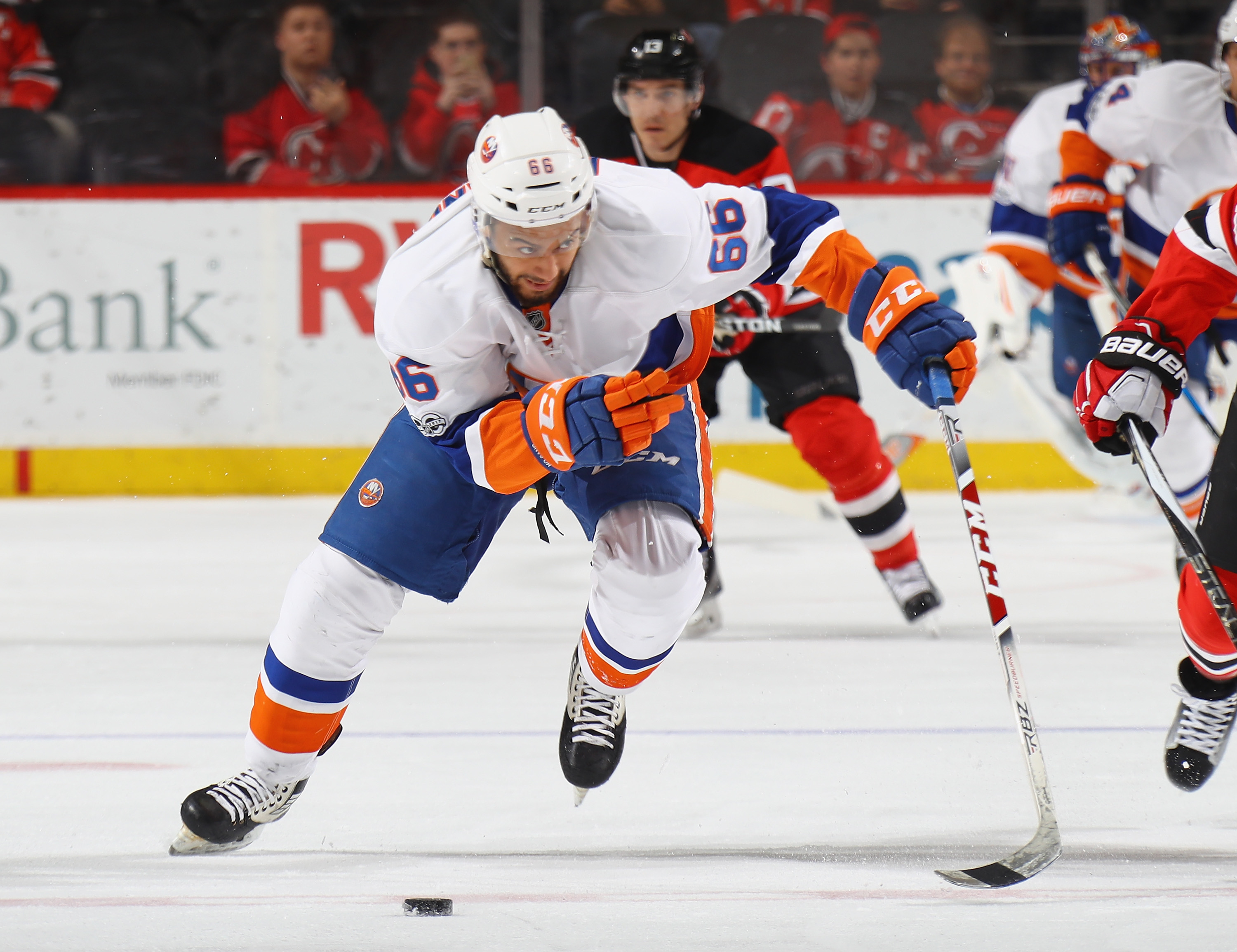 NEWARK, NJ - APRIL 08: Joshua Ho-Sang #66 of the New York Islanders skates against the New Jersey Devils at the Prudential Center on April 8, 2017 in Newark, New Jersey. The Islanders defeated the Devils 4-2. (Photo by Bruce Bennett/Getty Images)
After going 9-1-0 with Joshua Ho-Sang in the lineup, the New York Islanders lost their first game since his demotion on Tuesday afternoon. After riding a six game winning streak, all games in which Josh Ho-Sang was in the lineup for, the Isles dropped their first game without him.
It is no coincidence that the Islanders were winning with Ho-Sang in the lineup, as the 22 year old has made every player he has played with better, literally. When looking at corsi, all of his regular linemates have had significantly better ratings with Ho-Sang on the ice with them rather than without.
Josh Ho-Sang is making everyone better.

From @NatStatTrick, some with-or-without-you metrics from his first 10 games. pic.twitter.com/QQUSMSb650

— Carey Haber (@habermetrics) January 7, 2019
Ho-Sang carried each and every one of his regular line mates to a positive corsi rating (>50%), and has been a crucial part of the New York Islanders six game winning streak in general.
Barry Trotz later stated in an interview that he wanted to see more offensive production and to see him clean up his game, after scoring just two points in ten games, yet that statement still doesn't make any sense considering the Isles are giving heavy minutes to guys who haven't done as much offensively.
Take Leo Komarov for example, who was a regular line mate of Ho-Sang's and took a detrimental penalty towards the end of the Isles 4-3 loss to the Hurricanes on Tuesday. After 41 games this season, Komarov has just five goals and nine assists for a putrid 14 points, and the sad thing is, literally any other player would have much better numbers in Komarov's spot.
It seems like just about every game 'Uncle Leo' has an absolutely amazing scoring chance that he messes up literally every time, and he never gets held accountable for it, even though Ho-Sang is being punished for his offensive production.
Another player to look at is Cal Clutterbuck, who has the least amount of points from a regular Islanders forward despite constantly being fed power play minutes. Clutterbuck has just two goals a five assists for seven points in 37 games played as a member of the New York Islanders second power play unit.
Lou Lamoriello and Barry Trotz preach accountability, yet they still feed Cal Clutterbuck power play minutes and let Leo Komarov constantly make mistakes without any consequences, yet punish Ho-Sang for being one of the Islanders best puck possession players during his short stint with the team.
Granted, Clutterbuck and Komarov have been two of the Islanders best defensive players and penalty killers (putting that lightly, as the former has a -3 plus/minus rating), but the Isles have more than enough capable penalty killers to hold one of them accountable while continuing to award Ho-Sang for his great play over the past ten games.
For a team that has been struggling to put up goals for the majority of the season, sacrificing defense to discipline a guy who's been struggling offensively shouldn't be a problem.
If they really wanted to preach accountability, they should've continued to let the kid play and finally hold one of the vets accountable, it's that simple.
Comments
comments
Tags :
cal clutterbuck
Josh Ho-Sang
leo komarov