News 12's Kevin Maher tweeted out that the Islanders will officially unveil their new third jersey on Wednesday, September 16th.
Earlier reports indicating that the jersey would be revealed on 9/21 were followed by an Icethetics altered "NY" logo and the jersey being leaked on the same day! We call this #JerseyGate.
One has to wonder if the leaks and the initial negative feedback resulted in the jersey's big reveal being moved up to Wednesday.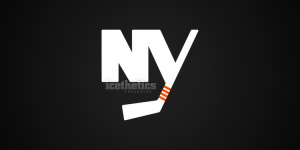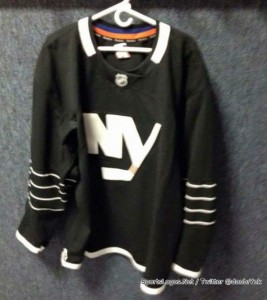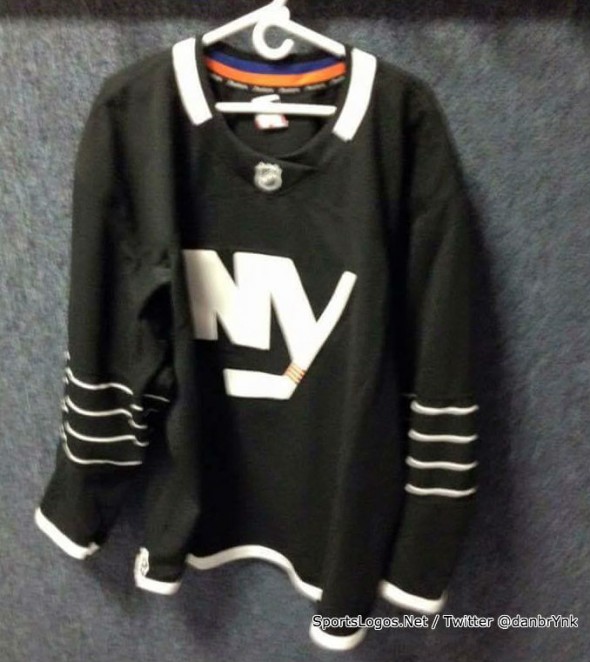 My initial review echoes that of many others, it looks bland.  Some nice touches with the blue & orange on the inside of the collar and the four stripes on both arms to represent the franchise's four Stanley Cups.
What has yet to be seen is the back, but the fine folks at Icethetics were at it again with this potential look.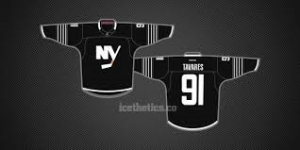 What's fact? What's fiction? What's Black? What's White? We find out on Wednesday.
Comments
comments